Treasures 4 Teachers is a member based resource and supply store serving the educators of Arizona. This means that anyone who works closely with students can have access to a wide selection of materials, resources and training that will enhance and expand the learning process. The materials we provide are able to come at low to no cost due to our donation based operations.
On top of receiving donated materials geared towards education, T4T takes materials not intended for that general purpose and helps educators find ways to reuse them academically. These are not just egg or milk cartons! From Pre-school students to High School graduates, these materials will challenge, enlighten, and stimulate your students' imagination and creativity, as well as their intellects. What's more, educators can provide each child with their own materials instead of relying on shared resources. This reinforces the critical "hands-on" aspect of learning.
We rely on the valuable gift of time, items and financial support from the community in order to provide vital resources to those that educate the students of our future.
Every year teachers in America spend hundreds of dollars out of their own salaries on school supplies for their students. Students cannot learn and become productive members of society without the basic essentials for learning, such as paper, pencils and other basic school supplies. Please explore our website under the donate tab to see how you can partner with us to support students and teachers alike.
Treasures 4 Teachers is a 501(c)3 organization that relies on the generosity of the community to keep its' doors open. We are so appreciative of local corporations, businesses and individuals who support our operations. Please consider making a tax-deductible contribution today.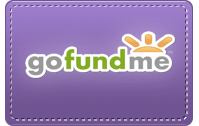 NOW LOCATED AT:
3025 South 48th Street, Suite 101 
Tempe, AZ 85282
  (480) 751-1122
**Directions: Our crossroads are 48th St. and Southern. We are located on the East side of south 48th St., just north of Southern Ave., in a tan/brown industrial building.
Our hours of operation are:
Tuesday, Wednesday, Thursday, and Friday
10:00 am – 7:00 pm
 and Saturdays
10:00 am – 5:00 pm
**Note: We will no longer check customers in after 6:45 p.m. Please arrive prior to this time if you plan to shop.
DONATIONS:
Click Here For :  Items to Donate
Donations can be dropped off to our facility between the hours of 10:00 a.m. and 5:00 p.m. Tuesday thru Saturday. Click link above to see a list of what to donate.